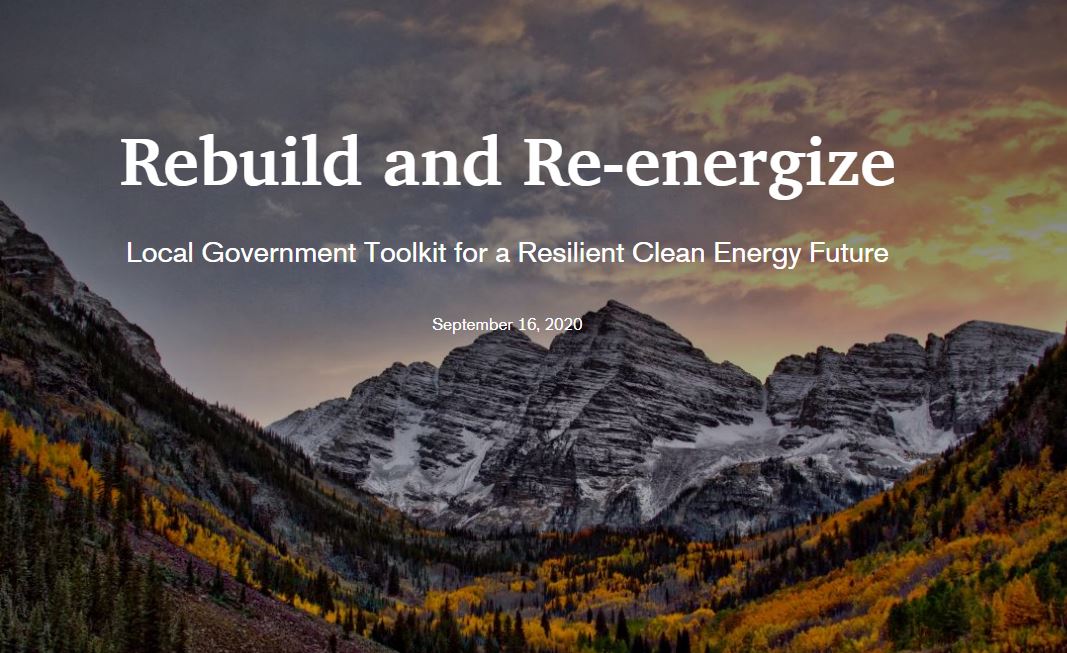 The Colorado Energy Office (CEO) released a resource guide for local governments which includes high-impact, low-cost strategies that communities can act on immediately to reduce greenhouse gas (GHG) emissions and assist with long-term economic recovery.
Explore the StoryMap here.
CEO recently surveyed local governments about the impact of COVID-19 on budgets and energy management plans; survey results can be found here. About 95% of communities surveyed articulated the need for state funding, while approximately 70% emphasized the need for public outreach and education, and also acknowledged a lack of technical expertise regarding sustainability and energy. As a result, the CEO, in collaboration with Lotus Engineering and Sustainability, created a web-based local government resource guide to serve as a toolkit for communities seeking to move forward with clean energy and sustainability goals.
This resource guide is intended to empower Colorado communities by providing state-specific actionable policies, programs and funding opportunities in order to reach the goals set by House Bill 19-1261: to reduce GHG emissions by at least 26% by 2025, 50% by 2030, and 90% by 2050 compared to 2005 levels. The resource guide includes community spotlights that highlight some of the bold climate actions already being taken by communities across the state.
Christine Berg, CEO Senior Policy Advisor for Local Government stated, "As communities cut budgets and continue to make hard decisions, we want to provide the support and resources they need to continue on the path of economic recovery and long-term cost-savings through policy change, energy efficiency programs and a transition to renewable energy."
Rachel played a pivotal role in developing and creating the StoryMap. She made the maps, dashboards, and aided in the formatting of the StoryMap. Many of the layers were created by joining tabular data to vector layers using QGIS and uploading the layers into ArcGIS Online in order to create many of the webmaps that are incorporated into the overall StoryMap. Rachel says she loved creating the dashboards the most, as they were new to her and she loved playing with the different elements and linking them together to interact for when the user plays around with them within the StoryMap!
The StoryMap was created over the course of 4 months in close collaboration with the Colorado Energy Office. Rachel and the team at Lotus brought their mapping and experience working closely with municipal clients to help craft a resource that would be useful to practitioners while not being overwhelming and overloaded with too many maps and too much information. Many additional resources and funding opportunities (super important to municipalities!) are linked to help communities get started on their climate action/resiliency journey.