Welcome Rachel Meier
A big welcome to new mentor, Rachel Meier. Rachel is a Research Associate with Lotus Engineering, hiker, map lover, traveler who will be working with CDL members Cassie and Cassidy.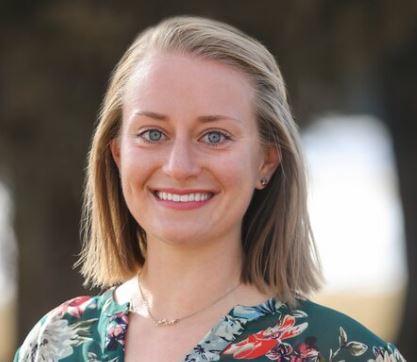 Rachel and I met at a Nature Conservancy meeting ~3 years ago when she was a spatial analyst for the New Mexico chapter. Even though our entry to the professional world came many years apart we found we shared many things in common–love of GIS, interest in communication and some challenges navigating the new post-graduation world. She moved on to become a Research Associate at Lotus Sustainability and Engineering where she helps communities and stakeholders understand greenhouse emissions through data visualizations and analysis.
She brings an artful and practical eye to development of communications materials and a ton of technical skills. She is also keen to share her experiences with others. We're super lucky to have her assistance as she works with Cassie on a large scale historical fire regime mapping project, and with Cassidy on assessing vegetation and fire characteristics of a landscape in Wyoming.
WELCOME AND THANK YOU RACHEL!